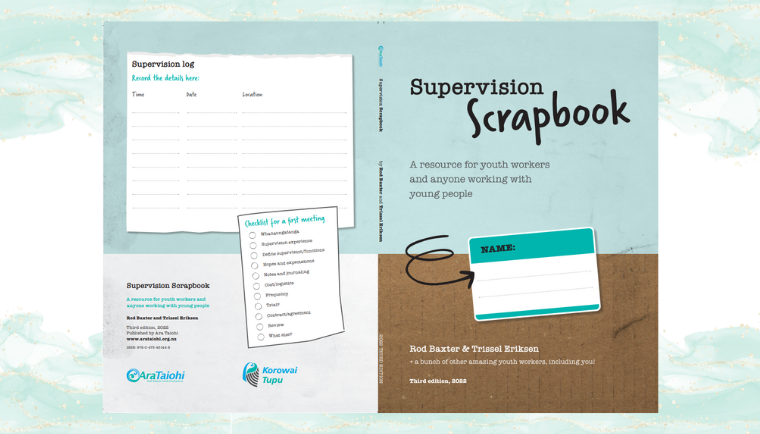 A resource for youth workers and anyone working with young people!
This resource is written for people who work with young people in Aotearoa, who we mostly refer to as "youth workers" and we figure you'll do the translating you need to do for this to make sense in your specific context.
Baxter, R and Eriksen, T (2022) + and a bunch of other amazing youth workers, including you! Supervision Scrapbook 3rd Edition. Wellington, New Zealand: Ara Taiohi.
You can still download the first edition here and second edition here.