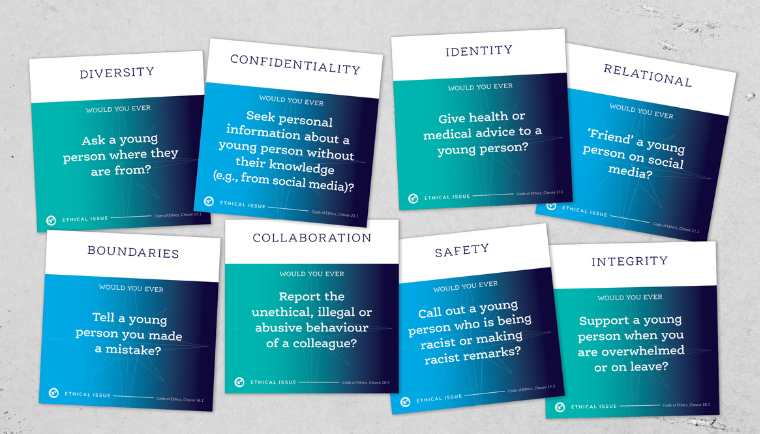 This card set was launched at INVOLVE 2021: Reunion.
This resource has been designed to support youth workers and others who work with Rangatahi in Aotearoa to kōrero about ethical possibilities.
Our hope is that these ethical conversations allow youth workers to 'stretch their ethical muscles' and build their ethical capacity and maturity. You can read more about these ideas in the first issue of Kaiparahuarahi, available to download right here.
The cards can be used in multiple ways. The pack contains a handout that recommends a few – welcome feedback about other ways youth workers have used the cards to build their practice.