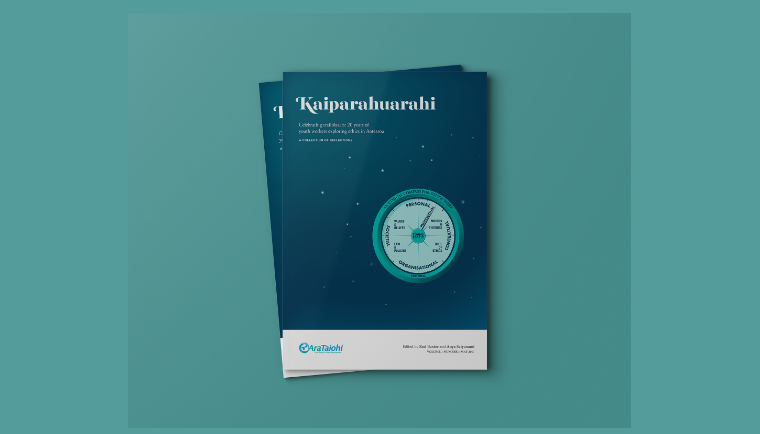 John Harrington and Jane Zintl have consistently pioneered the development of youth work ethics in Aotearoa over the past two decades. This publication hopes to celebrate and affirm their significant contribution to the progression of our profession.
The collective voices within these pages are incredibly talented and committed youth workers from a range of contexts. We also wish to acknowledge their journeys and input into the evolution of ethics. We also must remember the mana and wellbeing of the many young people who are explicitly and implicitly referred to in these stories; thank you for what you've taught us.
Baxter, R and Satyanand, A, eds. (2017). Kaiparahuarahi, Ara Taiohi, Wellington. Volume 1, Number 1.
It's back – you can purchase physical copies again.