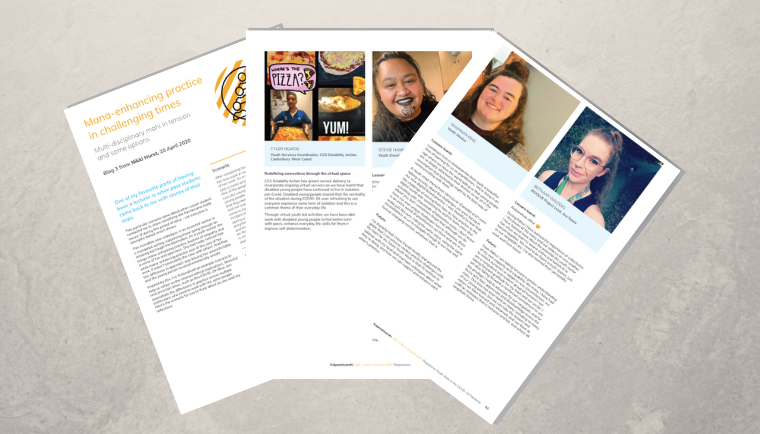 This newly released third issue captures a strange moment in time.
It shares our thoughts, experiences, what was important to us and most of all, just how quickly it all happened.
This issue is about youth work during a global pandemic. We discovered how the Mana Taiohi principle Te Ao can rapidly connect something global with the local and the personal.
It is dedicated to the team of 5 million, our leaders, the essential workers and particularly our taiohi who inspired us to stay home, stay safe and be kind to one another. He waka eke noa.
Hurst, N, Baxter, R and Zintl, J, eds. (2020). Kaiparahuarahi, Ara Taiohi, Wellington. Volume 1, Number 3.