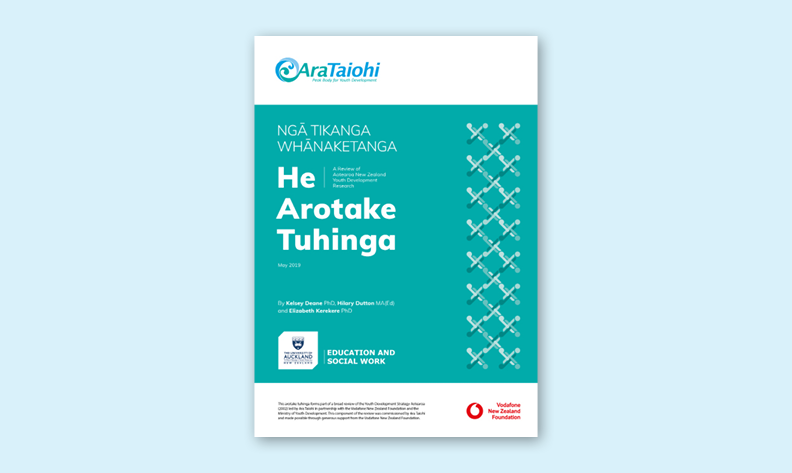 Ngā Tikanga Whānaketanga – He Arotake Tuhinga (document review on the principles of youth development) is a multidisciplinary synthesis of contemporary Aotearoa New Zealand research on youth development and wellbeing. It is one component of several strands of work that form a broader review of the Youth Development Strategy Aotearoa (YDSA).
Six Māori concepts provide the organising frames for the literature included in the review: Whakapapa, Mauri, Mana, Manaakitanga, Whanaungatanga and Mātauranga. It incorporates findings from theoretical, conceptual and empirical research derived from qualitative, quantitative and mixed-methods designs, reviews and commentaries, all of which have been produced since the launch of the YDSA in 2002.
This arotake (review) demonstrates that Aotearoa New Zealand Youth Development research is rich, diverse and exciting and provides an extensive knowledge base from which to inform policy and practice relating to young people in this country.
Deane, K., Dutton, H. & Kerekere, E. (2019). Ngā Tikanga Whānaketanga – He Arotake Tuhinga. A review of Aotearoa New Zealand Youth Development Research. Wellington, NZ: Ara Taiohi.