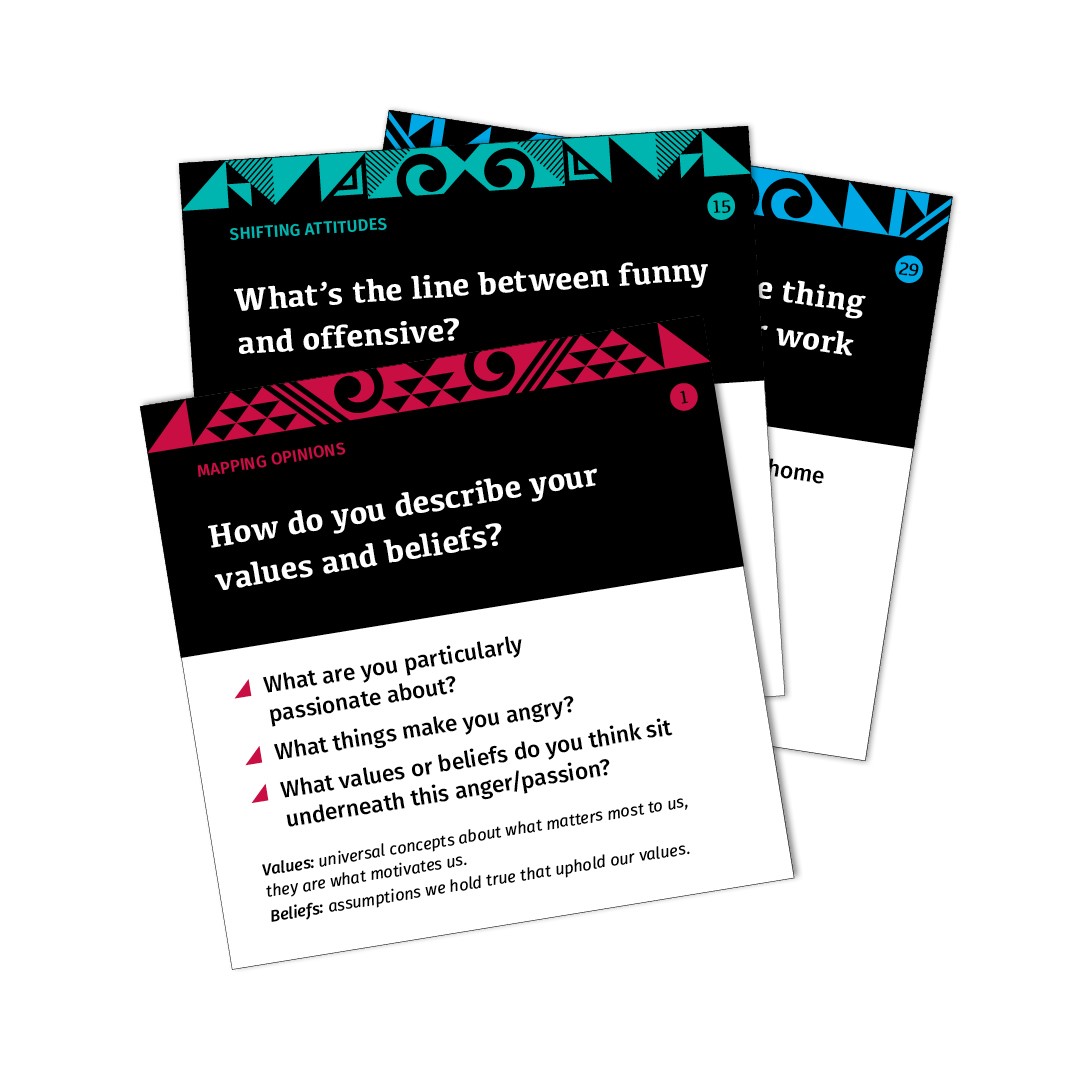 Ara Taiohi and The Prince's Trust NZ are partnering together to guide the distribution, development, and evaluation of the Mosaic resources which aim empower the youth sector to prevent violence and extremism, build social cohesion, and uplift practice.
This resource is a youth development community response with many collaborators, including UNESCO, Scouts NZ, Rainbow Youth, NZ Red Cross, Shakti, and several faith communities including Baha'i, Muslim and Christian.
Interested in purchasing a set or two? Click the Buy a Set button today! We have also made a pdf file for you to download and print (if you want).
Please watch our introduction to MOSAIC and an example in practice below. Also, a facilitation guide will be released here shortly.