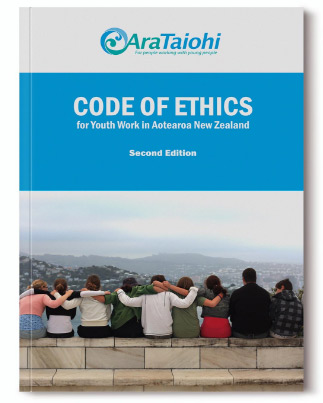 The Code is designed for youth workers but is relevant to all individuals working with young people and provides guidance to keep workers and the young people they work with safe.
Ara Taiohi (2011). Code of Ethics for Youth Work in Aotearoa New Zealand 2nd Edition. Wellington, New Zealand, Author. First Edition published by National Youth Workers Network Aotearoa Inc, Wellington, 2008.
Read the Code online.