We were super lucky to have received 4 awesome designs that we think reflect our Youth Week 2021 theme: "We're Stronger Together!" Thanks to our friends at CCS Disability Action for their support!
We are excited to announce that the winning design for the 2021 Youth Week Poster is:
Eleanor & Annabel Hurton (24) – Christchurch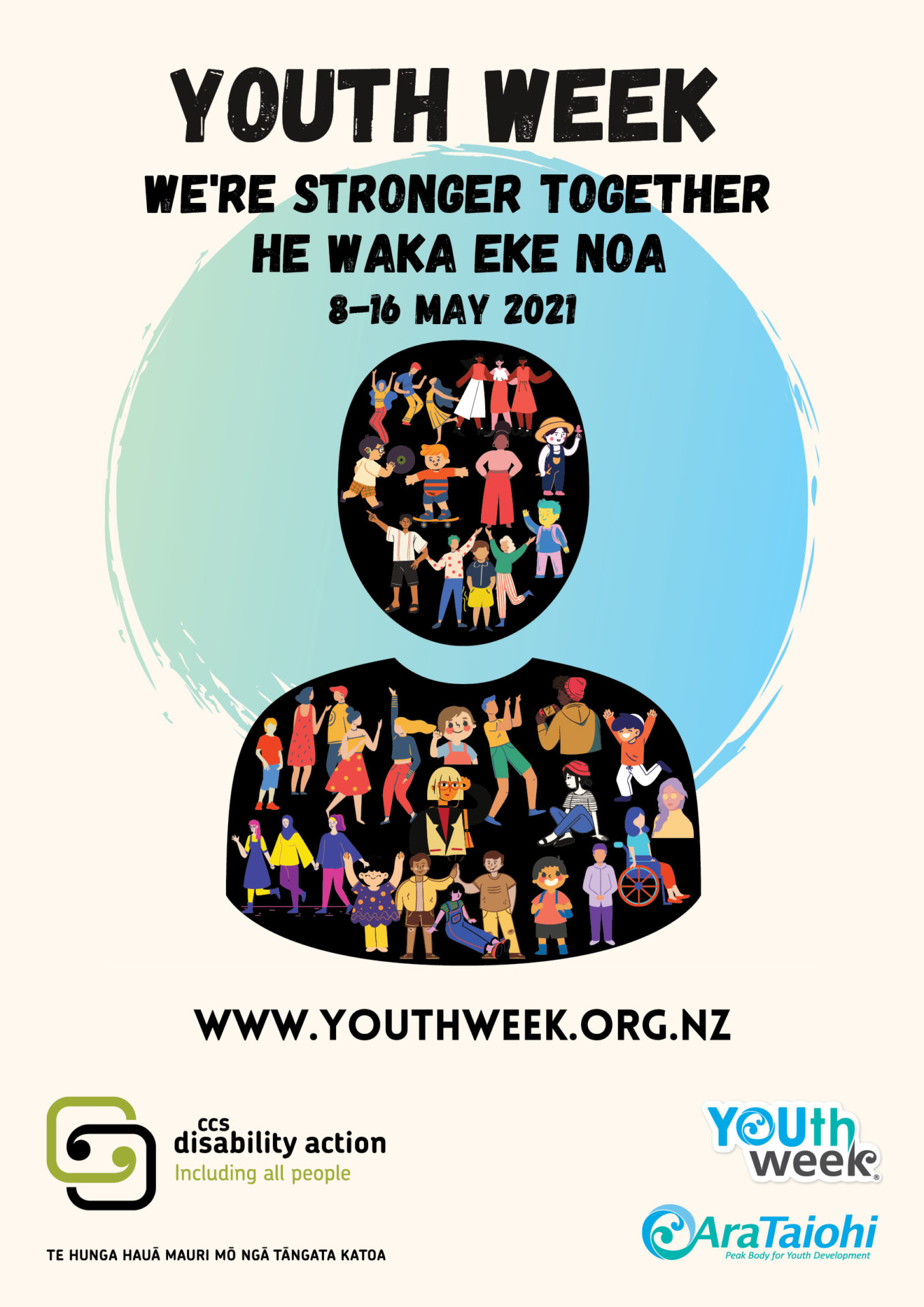 "As identical twins, we have always felt stronger together so we instantly connected with the 2021 Youth Week theme. For our poster we really embraced the fact that young people in Aotearoa are all in this together – that we can achieve more, bloom brighter and make this country a better place for all of us when we work together.
However, we also wanted to acknowledge the beautiful diversity we have in this country by emphasising that while we are stronger together, it is crucial that we embrace and celebrate our differences and address the unique needs, struggles, identities, rights and experiences of every young person."
We decided not to print these – sorry friends, however we have a print ready file for you to print if you like!
---
Our thanks to all designers that submitted the following posters:
To see a larger version of each poster, right click the image and open it in a new window or tab.
Taylah Rasmussen (19) – Blenheim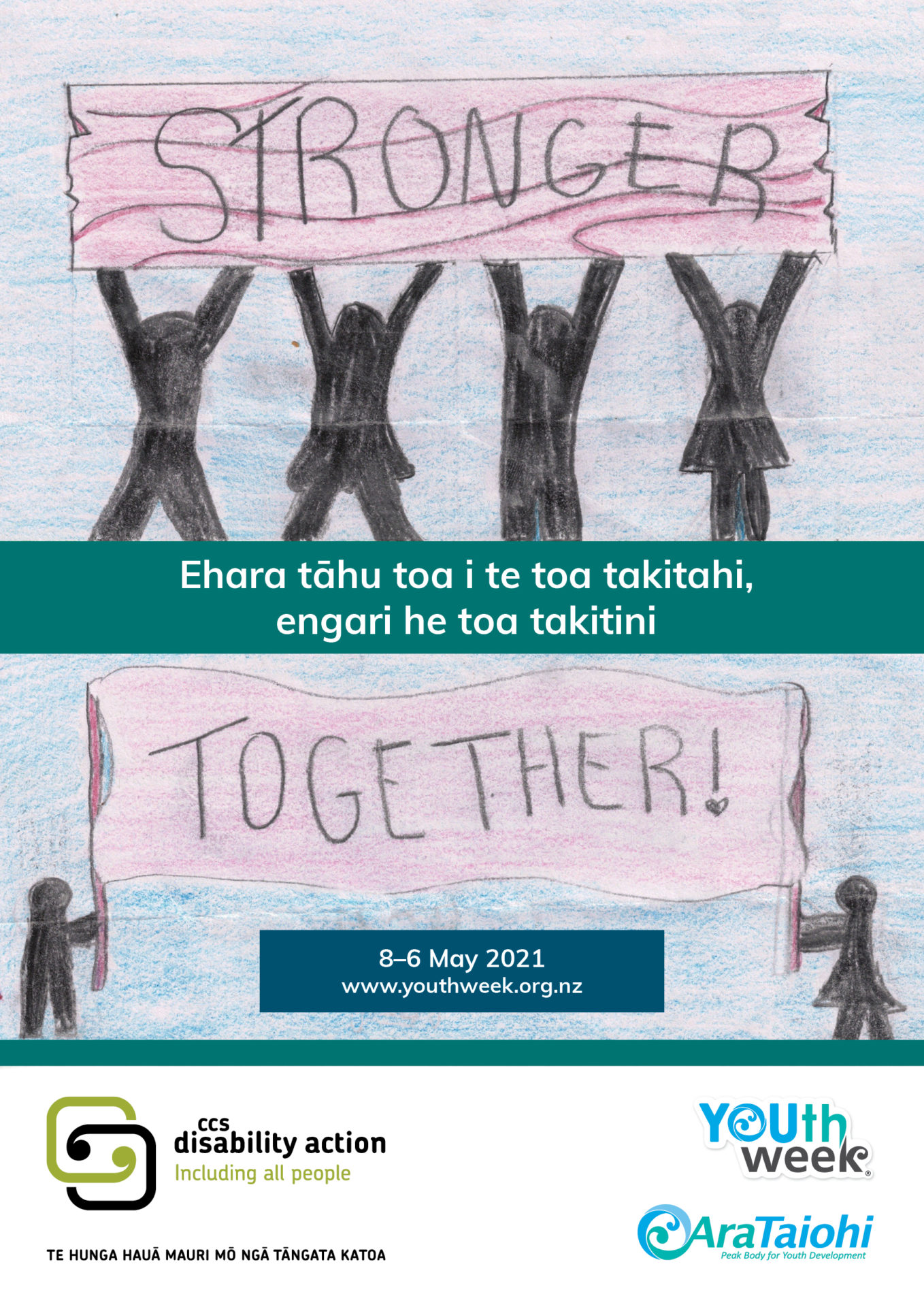 "I was going with the idea that many hands make light work. This is something that I have grown up being taught and something we use in every day life whether it be in team projects or just doing things with friends or family."
Ehara tāhu toa i te toa takitahi, engari he toa takitini
My strength is not as an individual, but as a collective
Oshadha Perera (15) – Southland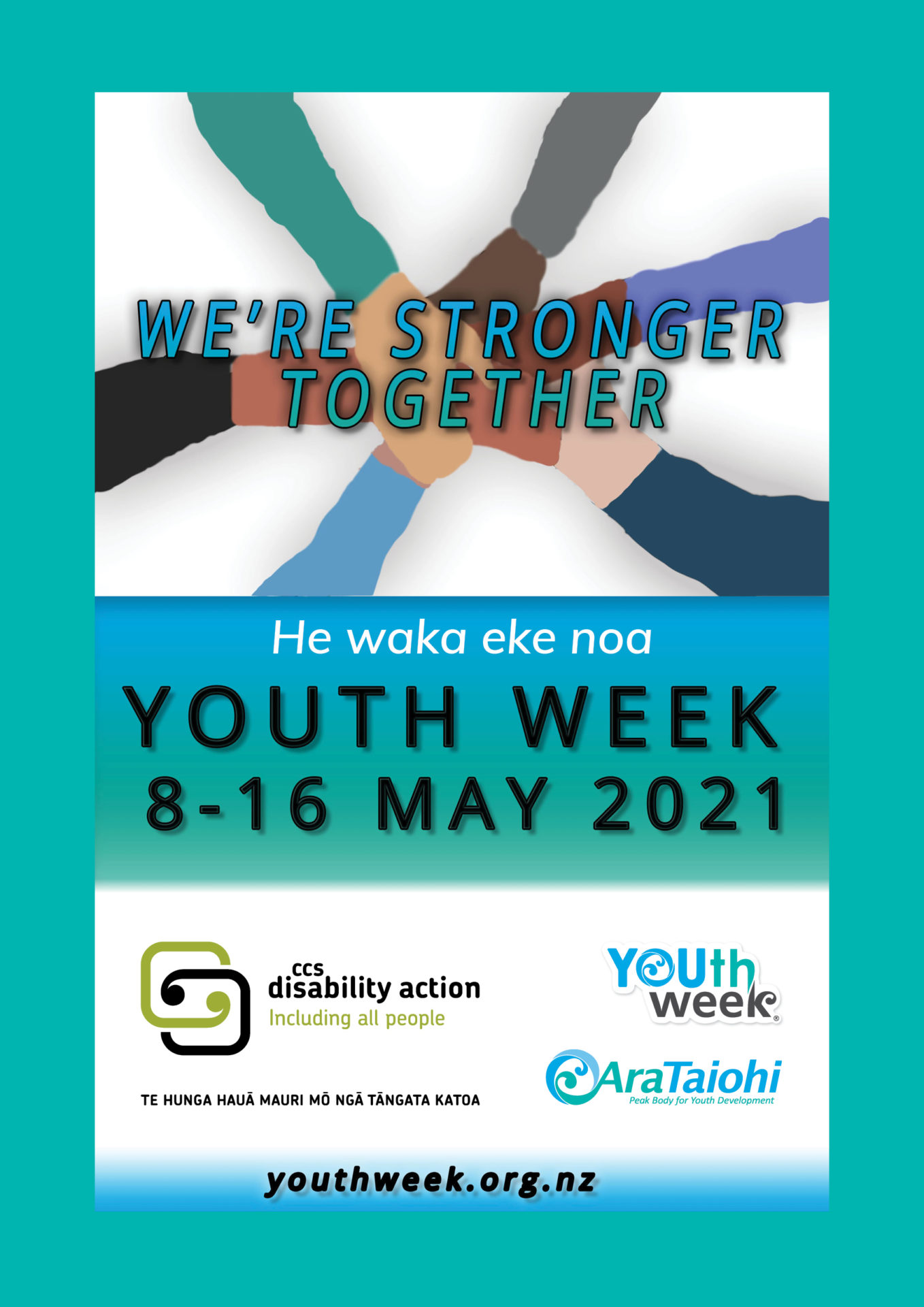 "I came up with this design for my poster because I believe that unity and cooperation is the key to solving many problems faced by not only the youth but also by any person, and that they amplify the voice and effect of your opinions."
Kristen Macaraeg (15) – Timaru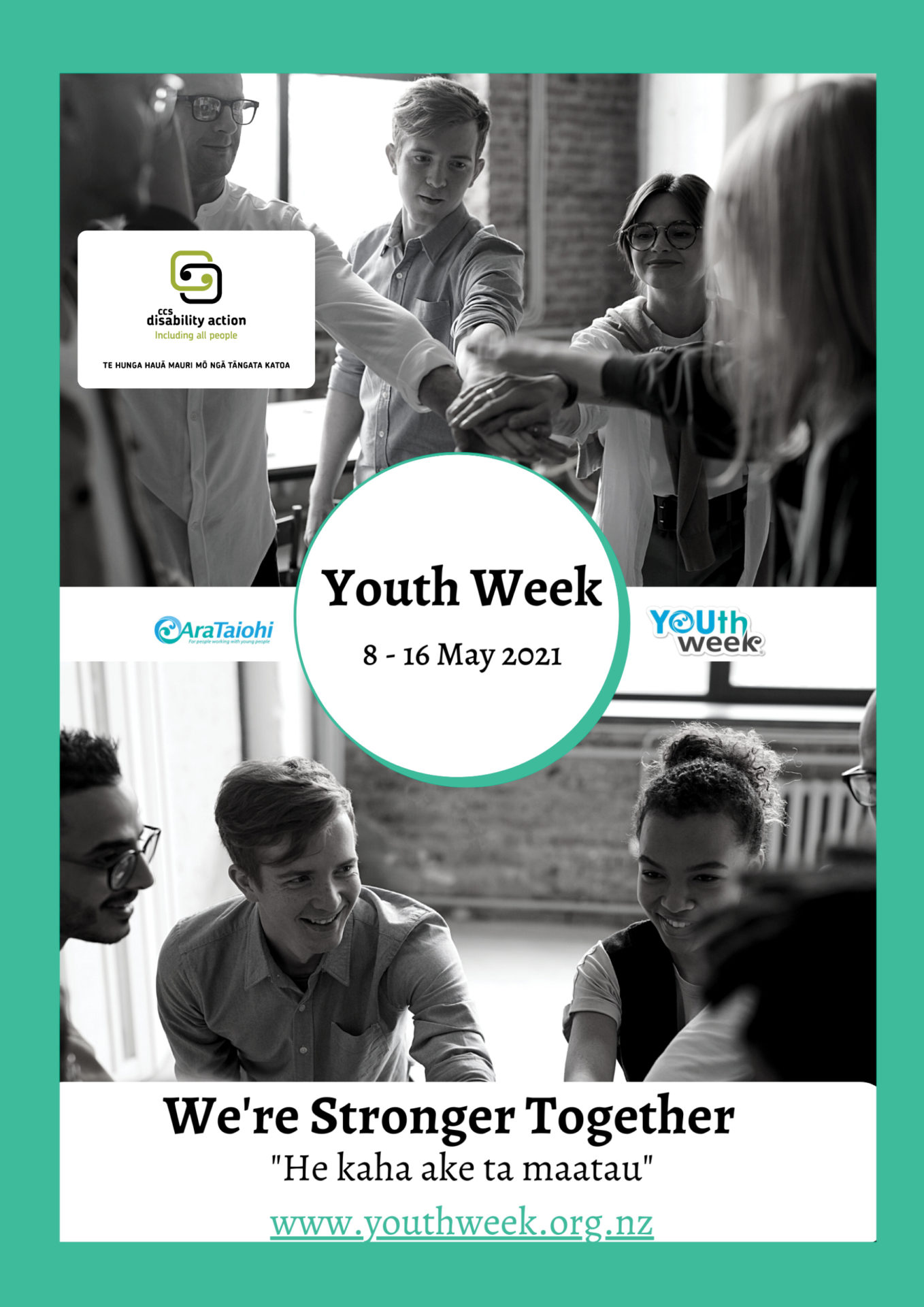 "I'm Year 11 student at Roncalli College. What prompted me to design this poster is that I'm very interested in doing this poster competition since I'm very good with art and digital technology.
I'm also a youth member in a Filipino youth group called Youth for Christ."