As kaitiaki of both Mana Taiohi and Code of Ethics for Youth Work, Ara Taiohi is passionate about providing these training opportunities to you and your team! The Mana Taiohi wānanga and the Code of Ethics training are an incredible professional and personal development opportunity for anyone who works with or serves taiohi.
Ara Taiohi is a small team and increasingly have found ourselves unable to meet the training needs of the sector alone. In 2023-2024 Ara Taiohi is partnering with our friends at the YMCA to bring a roadshow of free Mana Taiohi wānanga and Code of Ethics training to communities across the motu.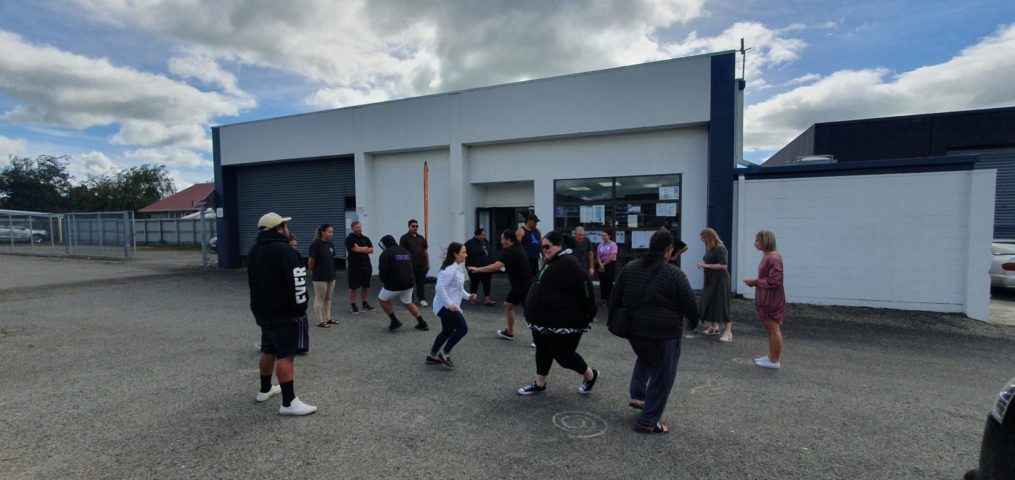 ---
Why a Roadshow?
We know how important quality professional development is for the youth sector, and we also hear from our members how difficult it can be find the pūtea (money) for these costs. By strategically partnering with a national youth organisation, Ara Taiohi can travel to most areas of the motu to deliver training for free and ensure that our sector remains well-resourced in every community.
A huge thanks goes to our key partner the YMCA – without whom, this wouldn't be possible! We are also grateful to partner with a few other regional groups to ensure Ara Taiohi can reach as many communities as possible.
---
Who can come?
This training is for anyone who works with or on behalf of young people in Aotearoa. The trainings serve as an introduction to the Mana Taiohi principles and the Code of Ethics, and are suitable for a range of people, including those new to the youth development sector, right through to our long-serving community members who are keen to refresh their foundational knowledge. Each gathering will also have great networking potential for you in your local community.
Registration priority is given to Ara Taiohi and Korowai Tupu members, before opening to the wider community. So, if you aren't already connected, now is a great time to become a member!
---
Where are we going?
2023
Month
Region
Partnering organisation
July
Wellington
Auckland
YMCA
YouthTown & Auckland Council
September
Palmerston North
South & Mid Canterbury
YMCA
October
Kaitaia: Register here
Kerikeri: Register here
Whangarei: Fully booked
Building Safer Communities
Building Safer Communities
Building Safer Communities
November
Hamilton
Rotorua
YMCA

2024
Month
Region
Partnering Organisation
February
Christchurch
YMCA
March
New Plymouth
Auckland
YMCA
April
Gisborne
YMCA
May
Invercargill
YMCA
---
Help us out!
If we aren't coming to your region, and your organisation might have the capacity to host us, please get in touch! We'd love to add a few more stops to the roadshow.
Interested in being our key training partner in the future? Flick us a message and let's kōrero!