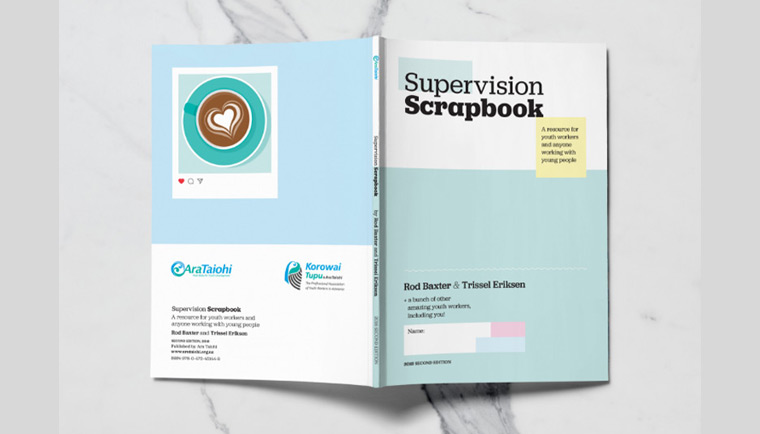 If you're new to the concept, the scrapbook provides information on how supervision can improve your youth work or if you're already engaged you can use the tools provided to evaluate how your practice is going.
Baxter, R and Eriksen, T (2018). Supervision Scrapbook 2nd Edition. Wellington, New Zealand: Ara Taiohi.
You can still download the first edition here.